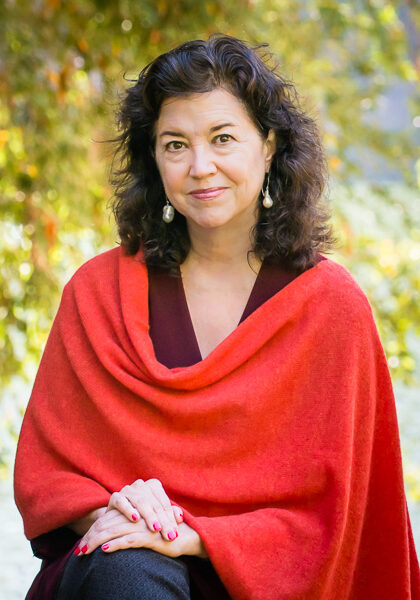 In my upcoming book, The Caregiving Journey: How to Survive and Thrive One Step at a Time, I guide you through the landscape of non-professional caregiving.
In addition, the book will help you with the questions to ask and the choices you can make to create the best possible outcome for you and your loved ones – whether they are your parents or grandparents, spouse or partner, aunt or uncle – or even a close friend.
This is a book about taking deliberate actions one step at a time, and accepting that sometimes, one small action may be all you can realistically manage.
When I first heard the news that my Mom had been diagnosed with Stage 4 lung cancer, I was flooded with a mix of conflicting emotions. I was, in a word, overwhelmed. But there was no question in my mind about how it was going to play out …
I had seen my Great Grandmother, two Grandmothers and one Grandfather die in institutions, and I knew that if at all possible, I would help my Mom die at home. I also wanted to create a future for myself in which I knew I had given her that gift.
I didn't even know the term "caregiver" at the time, and it took everything my sisters and I had to make it happen, but we managed to do it. Because we had a good plan and we managed to stay open and honest with each other, we were able to live my Mom's final months and days with joy and proactivity.
We made short trips to favorite beach and mountain spots. We visited with family friends whom we hadn't seen for far too long. We went through old family photographs, and travel albums that my Mom had created when she retired. We made the most of our last family holidays together – and I learned how to cook my Mom's Thanksgiving dinner.
My Mom was able to die at home, feeling safe and loved, and that was what we all wanted. It is my main source of comfort today, 8 years since she passed away.
Through personal stories drawn from my own experiences along with the experiences of hundreds of non-professional caregivers in a wide variety of situations, in The Caregiving Journey: How to Survive and Thrive One Step at a Time, I share with you how to plan and prepare so that you can navigate your caregiving journey, and make it the best it can be. I also share with you how to take care of yourself first while you are caregiving, which means that you will have a deeper personal well from which to draw while you are providing care for your loved one. Finally, I help you to view your caregiving experience as a point of personal transformation that can enrich and improve your own life as you move into your future.